LYRIC FURY

Lyric Fury is Cynthia Hilts's hottest current project. It is an eight-piece jazz ensemble performing new jazz that nods at old traditions, realized by masters of the music. The writing – dense counterpoint, humor, deep swing, meditation, and lyricism – creates provocative space for an amazing palette of improvisation.
Read more…
CYNTHIA HILTS TRIO
"Listening to Cynthia Hilts (in collaboration with her trio that includes
Ron McClure on bass and Jeff Williams on drums)
is about as pure as jazz gets."                        Grady Harp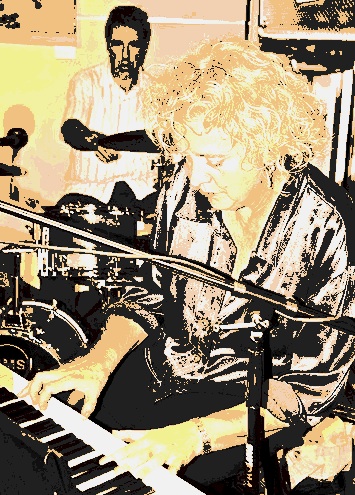 A thoughtful pianist, an ethereal voice, who writes tunes that range from sultry to hard-driving – serious jazz and compelling lyrics. In trio, performing these originals and standards, the subtleties of Cynthia's vocal and harmonic concept come to the fore. Her trio has performed in concerts and festivals in New York, France, Mexico, Madagascar, Germany, Sweden, Tunisia and across the US in trio. Her trio CD "Second Story Breeze", with Ron McClure and Jeff Williams, was released to critical acclaim in 2009. Her trios have included Gene Jackson, Hill Green, Scott Neumann, Ratzo Harris, Barry Altschul, Marcus MacClaurine, Bruce Cox and Joe Fonda.
"Whether on vocals or laying down a sophisticated piano line,
Cynthia Hilts separates herself from the typical piano trio
recordings that clutter the jazz music genre these days."                             ejazznews.com
Listen to Cynthia Hilts Trio with Ron McClure & Jeff Williams
CD  RELEASE  PARTY AT  THE  IRIDIUM  NYC
click here
CINCHA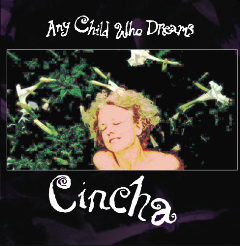 CINCHA is fire onstage, a singer/songwriter of great depth and orchestral breadth. This is a completely different musical persona of Cynthia Hilts. So different she had to take another name! Cincha puts her beautiful voice, a silken piano, and some wicked humor, to an amazing array of original songs. Her music ranges from the mystical tenderness of "Waiting for the Moon" to the humorous groove of her award-winning "Groundhog Sunday Stroll". She performs in New York City's premiere singer/songwriter venues and across the US, solo and with her band. Her solo CD "Any Child Who Dreams" was released in 2008 by Blond Coyote Records.